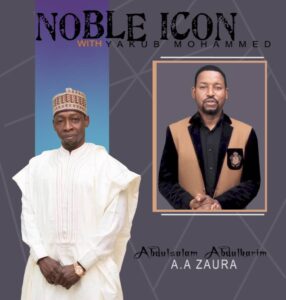 NOBLE ICON with Yakubu Mohammed A.A. Zaura
"All I am after is to give back to the society what is due to them.
Since my days in school, I so much like to render service to people.
As a Kano indigene, I am not happy seeing my state, which remains the centre of commerce, industry and agriculture, but now left with nothing.
Youths are only used during electioneering campaigns and dumped afterwards.
You see them riding tri-circle all over the metropolis, some are engaged in hooliganism, thuggery and all social vices"